C&H have become very independent lately in many ways. For example, they want to walk where ever we go & they aren't big fans of holding hands, so I decided to buy them these monkey safety harnesses and try them out. We decided to go visit Pogee the other day for a 'test drive'! They did great & loved being able to walk everywhere! Everytime we get in the car now, Hadley wants her monkey to hold & hug on...it's so cute!
Here they are walking into Pogee's! They thought they were hot stuff walking in the parking lot!! HaHa!
Saying hello to Pogee!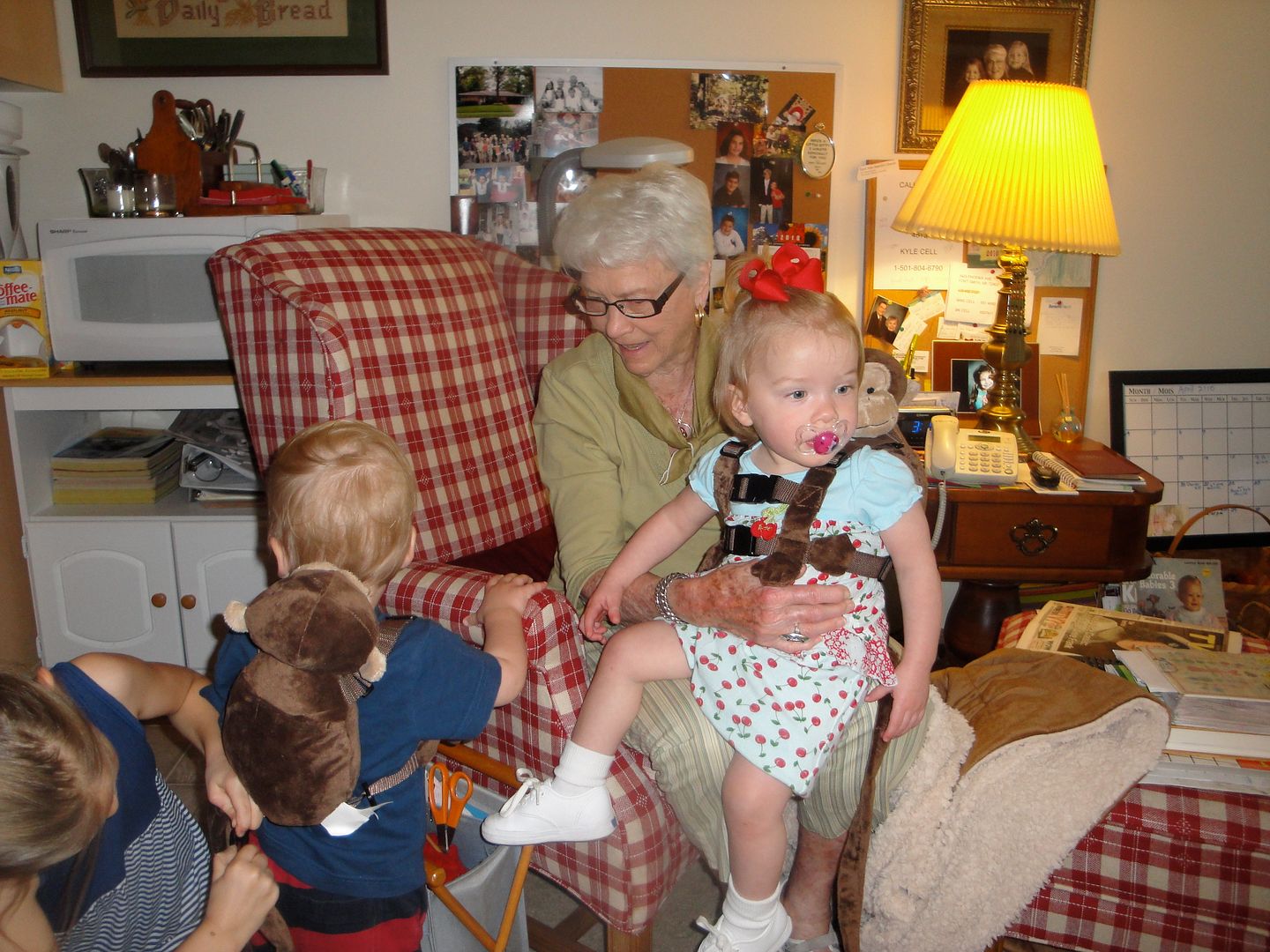 This is all Cooper wants to do when we visit...push her walker around!!
Taking a drink break!!!
And of course we had to stop & see the doggie!!!